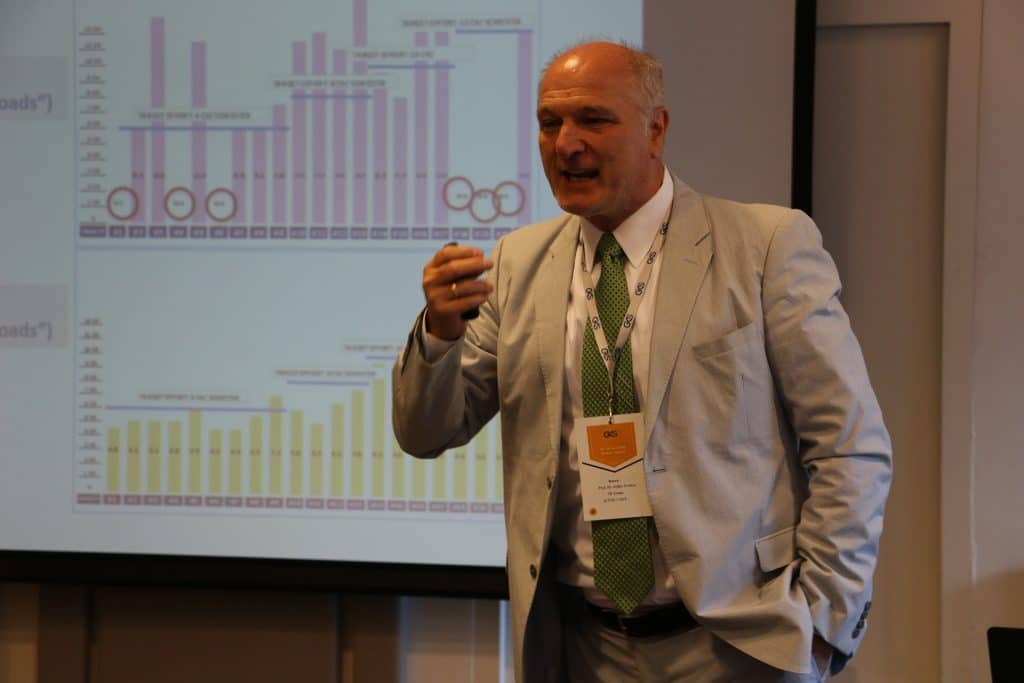 Exploring the Future of Finance: Join the Finance Summit 2024 in Dubai
November 20, 2023 0 comment
Prepare to immerse yourself in the forefront of financial knowledge at the upcoming Finance Summit 2024, scheduled for December 7th and 8th in the vibrant city of Dubai, UAE. This summit stands poised to redefine the landscape of finance by convening thought leaders, professionals, and researchers from across the globe, shaping the trajectory of financial evolution.
Varied Presentation Opportunities
The Finance Summit 2024 offers a multitude of presentation formats tailored to suit every preference. Whether your inclination lies in oral presentations, poster exhibitions, virtual engagement, or simply attending as an observer, our platform accommodates your distinct requirements.
Pioneering Research Showcase
A beacon for cutting-edge research and revolutionary ideas in finance and financial management, the Finance Summit 2024 serves as the epicenter for exploring diverse topics. From pioneering sustainable business practices to delving into emerging financial trends, attendees gain invaluable insights that redefine the contours of the financial landscape.
Networking Extravaganza
Forge connections with global professionals, scholars, and industry experts at the Finance Summit 2024. This summit offers an unparalleled platform for fostering crucial professional relationships, exchanging experiences, and gaining profound insights into the dynamic world of finance in 2024.
Themes and Focus Areas
The Finance Summit 2024 eagerly invites paper submissions across a spectrum of themes, including but not confined to:
Advanced Accounting and Financial Management
Innovations in Marketing and Sales Management
Dynamics of Human Resource Management
Revolutionizing Operations and Supply Chain Management
Entrepreneurship, Innovation, and Sustainability
Corporate Social Responsibility in Modern Business
Global Perspectives on International Business and Trade
Why Participate in the Finance Summit?
Beyond a mere event, the Finance Summit 2024 is a pivotal platform shaping the future of global business. Whether you're an academic researcher, a seasoned professional, or an industry maven, this summit presents an exclusive opportunity to stay abreast of the latest trends, connect with kindred spirits, and contribute significantly to the advancement of the global business ecosystem.
Seize the opportunity! Mark your calendars for December 7th and 8th, 2024, and join us in Dubai, UAE. The Finance Conference 2024 promises to be a catalyst for innovation, collaboration, and unprecedented success in the ever-evolving realm of finance.
Publication Prospects in Recognized Journals
The Organizing Committee collaborates with internationally indexed journals, including SCOPUS, Web of Science, DOAJ, and more. Conference participants will receive guidance on paper publication in Regular Issues or Special Issues of these esteemed journals. Please note, the decision to include papers in journal publications rests with the journal editors, contingent upon double-blind peer reviews and satisfactory revisions.
Adherence to Plagiarism Policies & Ethical Publication Standards
We uphold stringent anti-plagiarism measures. Submissions undergo rigorous checks using Crossref Similarity Check Powered by iThenticate before scrutiny by our scientific committee. Any submissions found plagiarized will be promptly rejected.