About Conference
We are delighted to announce the 3rd edition of the International Conference on Research in Science, Engineering and Technology that will take place on October 28–30, 2020 in Madrid, Spain. Our goal is to create a platform for open exchange of ideas. Learning is at the core of the event – be it through insightful keynotes, poster presentations, Q&A sessions, or networking opportunities.
You are encouraged not to simply attend the event, but to actively contribute by participating in the discussions, sharing your feedback with the speakers, and offering your take on common challenges and their causes.
As a bonus, you will have a chance to explore the historic city of Madrid on a free guided tour. See you in October!
In the history of the RSETCONF series, the previous series was held in Oxford (UK) and Istanbul (Turkey). With the overwhelming support and acknowledgement from all the delegates of RSETCONF , we wish to pioneer a way to another outstanding event.
Your health and safety is of utmost importance to us. That's why we take every precaution possible to create a safe learning environment, which includes:
Distribution of medical masks and gloves to all participants. We will be strictly enforcing the rule to wear the mask at all times during the conference.
Disinfection of the premises. The venue will be thoroughly disinfected before the event, following each conference day, and during breaks in between presentations.
Disinfection of the equipment. Following each presentation, all equipment, including the laptop and slide pointers, will be thoroughly disinfected.
Distanced seating. The seating will be arranged so that each participant is able to maintain a safe distance from others.
Packaged meals. As opposed to a more traditional buffet, the participants will be catered packaged meals, which are prepared in accordance with WHO's food safety guidance.
Conference Themes and Topics
The conference is seeking submissions related to the following conference topics:
Engineering and Technology, Physical and life sciences, and Health and Medicine, living room decor ideas. Other related topics will also be considered.
Submitted abstracts will be evaluated by the Scientific Committee. If the abstract is accepted, the author agrees to send full-text paper, including results, tables, figures, and references. All submissions should report original and previously unpublished research results no matter the type of research paper you are presenting. Full-text papers (.docx and .doc) will be accepted by Electronic Submission Form. Manuscripts should meet the format set by the Conference committee and are subject to review.
Participation Opportunities

ORAL PRESENTATION
Be an oral presenter of the conference and present your research to a truly international audience. Presentation slots are limited, so early submission is strongly encouraged.  Send your abstract today.

POSTER PRESENTATION
Send your research paper to be a poster presenter at the conference and show your research work to the audience throughout the conference days.

VIRTUAL PRESENTER
If you can't attend the conference in person but want to share your research with our international community, join as a virtual presenter.

PUBLICATION
All accepted research papers will be published and indexed in the conference proceedings with ISBN Number.

NETWORKING
Attending in RSETCONF will provide an opportunity to network and share thoughts on recent advances with other academics and experts in the same or similar fields.

CITY TOUR
Organizing Committee will offer all participants a city tour free of charge, to learn about Madrid's vibrant past and present, with a friendly local guide.
City Tour
We would also like to offer the participants a one-day city tour free of charge. Great chance for participants to mingle around as well as appreciate the city of Madrid famous for its vibrant culture, architecture, Art scenes and excellent cuisines. organizing committee will offer the participants a city tour free of charge.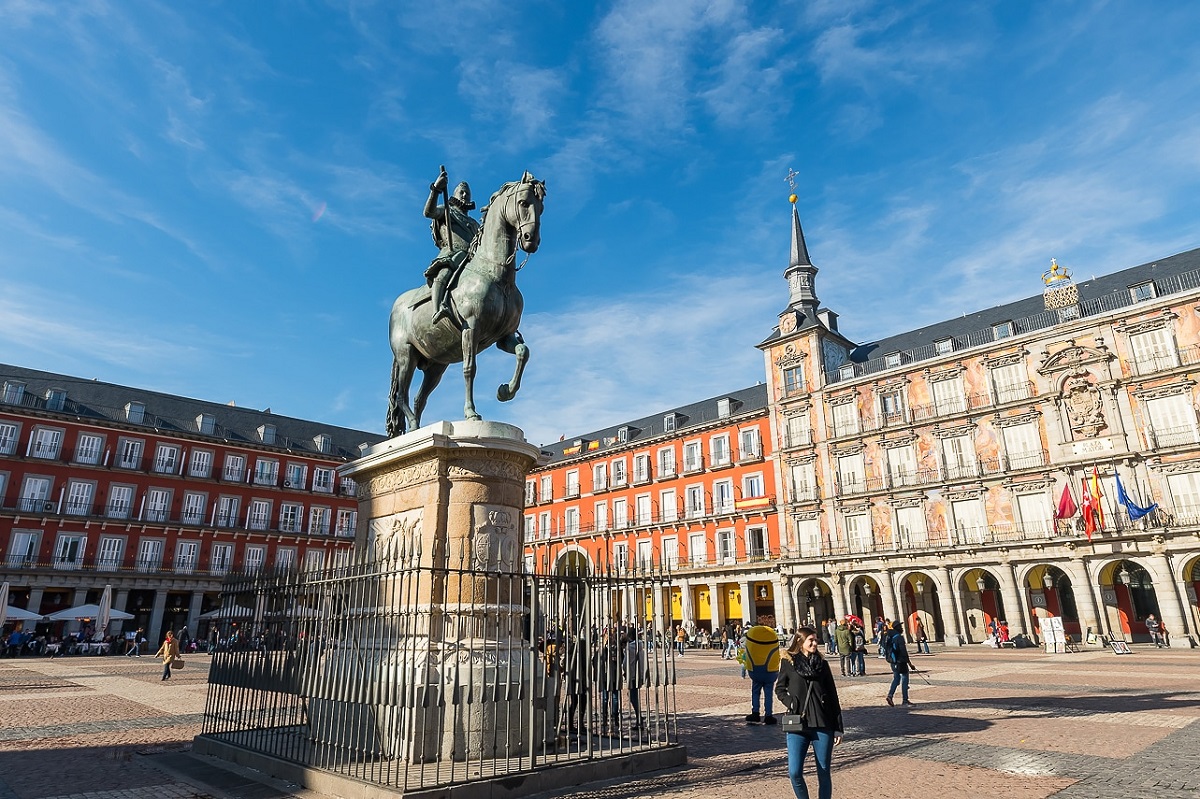 Conference Venue
Universidad Complutense de Madrid
PAPER PUBLICATION OPPORTUNITY
All accepted research papers will be published and indexed in the conference proceedings.
Each Paper will be assigned Digital Object Identifier (DOI) from Cross Ref.
The proceedings shall be submitted to Google Scholar for Indexing.
The Conference Proceedings will be published in the conference proceeding with an ISBN in a soft form.
All papers have publication opportunity in ISI and Scopus indexed journals.
All papers have publication opportunity in various indexed international journal.
All accepted papers will be published in the conference proceedings ISBN 978-609-485-112-4. All full papers sent for conference proceedings will be accepted through a double blind review process and will be published electronically in proceedings with a DOI number.