2nd World Conference on Architecture and Civil Engineering 2024, Berlin, Germany
November 3, 2023 0 comment
Welcome to the 2nd World Conference on Architecture and Civil Engineering, set to take place in the dynamic city of Berlin, Germany, from March 15 to 16, 2024. Our conference is the intersection of innovation and excellence. We cordially invite architects, civil engineers, scholars, professors, and students from across the globe to join us for two days of inspiration, collaboration, and knowledge exchange.
Discover the Architecture & Civil Engineering Conference 2024
This prestigious event covers a diverse range of topics in architecture and civil engineering, which include sustainable design, urban planning, structural engineering, construction management, and more. Immerse yourself in the latest advancements, explore emerging trends, and gain unique insights from industry experts. Engage in vibrant group discussions, share your knowledge, and glean insights that will shape the future of these fields.
Opportunities for Presenters and Participants
Whether you're an experienced researcher or a budding academic, this conference provides numerous opportunities for you to present your work. Share your research and receive valuable feedback from your peers. Publish your work in esteemed academic journals to enhance your academic profile. Identify new research prospects and potential partnerships to advance your career.
Unlock Further Possibilities for Networking and Collaboration
Join a global network of academics, professionals, and industry experts who are passionate about shaping the future of architecture and civil engineering. Connect with like-minded individuals from diverse organizations, research institutions, and governmental bodies. Forge collaborations, exchange ideas, and stay at the forefront of the latest developments in your field.
Flexibility and Accessibility
The 2nd World Conference on Architecture and Civil Engineering provides options for both in-person and online participation, allowing you to select the format that best fits your requirements. You can experience the vibrant atmosphere of Berlin and engage in face-to-face discussions by joining us in person. Alternatively, you can participate online from the comfort of your home or office, ensuring that distance does not hinder your involvement.
Explore Berlin and Beyond
In addition to our enriching conference program, you'll have the opportunity to immerse yourself in the vibrant city of Berlin. Delve into its rich history, admire architectural marvels, and immerse yourself in local culture. Indulge in the diverse and delectable Berlin cuisine. Don't miss the chance to participate in our complimentary city tour of Berlin, where you can explore iconic landmarks and attractions with your fellow attendees.
Why Join This Architecture Conference in 2024?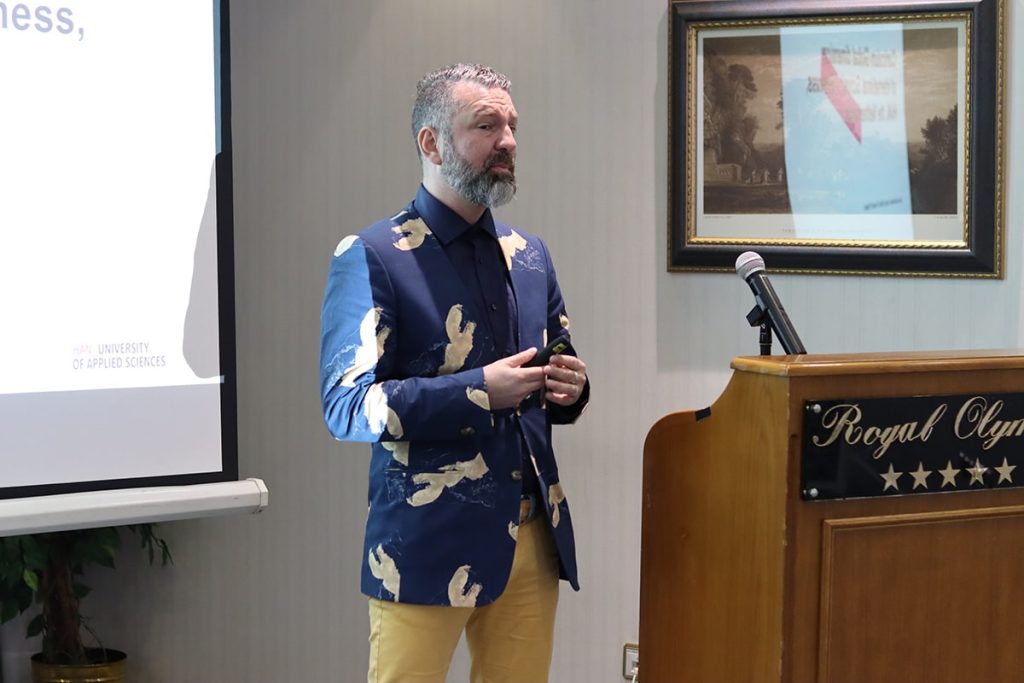 The 2nd World Conference on Architecture and Civil Engineering isn't just an event; it's a platform that sparks crucial conversations. It's a network of scientists, researchers, PhD candidates, graduate students, and other academics. This is your opportunity to actively participate in shaping the field's future. Here are compelling reasons to attend:
Discover trends, unique perspectives, and engage in group discussions.
Present your research, receive peer feedback, and get published in prestigious academic journals.
Take the next step in your academic career by identifying new research opportunities and partners.
Join a network of academics and help define the future of the field.
Network with members of non- and for-profit organizations and research institutions.
Explore the beauty of Berlin and savor local cuisine.
Conference Participation Opportunities
Don't miss the 2nd World Conference on Architecture and Civil Engineering in 2024. All presentations (Oral/Poster) will be evaluated by session chairs and evaluation panel members based on specific criteria. The best presenters in various categories, such as best overall presenter and best student presenter, will be selected and awarded at the ceremony.
Who Attends This WCACE Conference?
The WCACE Conference is attended by individuals or groups interested in architecture and civil engineering based on their specific interests and professional backgrounds. These include:
Architects, design consultants, and architectural firms
Civil engineers, structural engineers, and construction professionals
Scholars, professors, undergraduate and graduate students
Urban planners, construction managers, project managers, and construction industry executives
Experts in real estate, infrastructure development, and building materials manufacturing
Government officials and regulatory authorities
Sustainability advocates passionate about sustainable design, green buildings, and renewable energy solutions
The Power of Oral Presentations
Oral presentations are powerful forms of verbal communication, often accompanied by slides. Effective presentations involve engaging with your audience rather than reading slides verbatim. Slides should complement your spoken content, not replace it. An engaging presentation demands eye contact and full engagement with your audience.
The Essence of Open Science
Open Science is founded on the belief that comprehensive scientific understanding results from an inclusive partnership involving all participants. Scientific knowledge is a global asset that should be freely accessible and free from any obstacles. The STE academy's global scientific committees uphold the core values of open science, including universality, liberty, and accountability.
Call for Papers – Submit Your Research
To advance your academic career, presenting papers and getting published in prestigious journals is essential. The World Conference on Architecture and Civil Engineering provides a fantastic opportunity to do just that. Whether you prefer an oral or poster presentation, submit your paper for evaluation by our scientific committee. Each submission undergoes a double-blind peer-review process to ensure the highest quality, relevance, and authenticity.
Diverse Topics Covered
Our conference spans a wide range of topics in architecture and civil engineering. Some areas of interest include:
Architecture
Advanced Construction Materials
Architectural Design and Theories
Architectural Environment and Equipment Engineering
Sustainable Architecture
And much more…
Civil Engineering
Advance Construction Techniques
Earthquake Resistant Techniques
Environmental Engineering
High Rise Buildings
And much more…
For a comprehensive list of topics, refer to our website.
Submission Guidelines
To streamline the submission process, please adhere to these guidelines:
Create an online account on the conference website.
Manuscripts submitted through the online system will be considered for review.
Register as an "Author."
Once your account is created, log in and upload your submission (Abstract/full paper) using the "New Submission" button.
Track the review process by logging into your account.
Abstract Submission Guidelines
The acceptable abstract word range is 175 – 275 words.
Download and follow the abstract template carefully.
Submissions should be in English.
Send an informative abstract, summarizing the paper's background, purpose, methodology, results, and conclusion.
Options for Conference Proceedings and Journal Publication
Accepted and registered abstracts will be published in the Conference Proceedings with an ISBN Number in electronic format. Full papers submitted for publication in the proceedings will undergo a double-blind review process and receive a DOI number.
Papers that apply for journal publication will go through a double-blind peer-review process and must meet the criteria outlined by the journal.
Plagiarism Policy & Publication Ethics
We follow strict anti-plagiarism policies. All submissions are checked for plagiarism using Crossref Similarity Check Powered by iThenticate. Submissions undergo this check before review, and plagiarized submissions are automatically rejected.
Indexing Support
The conference proceedings will be submitted to well-known indexing databases, including Thomson Reuters, SCOPUS, and Google Scholar.
Conference Venue
Address: MELIÃ BERLIN, Friedrichstrasse 103, D-10117 Berlin, Germany.